WAWA AGM Breakfast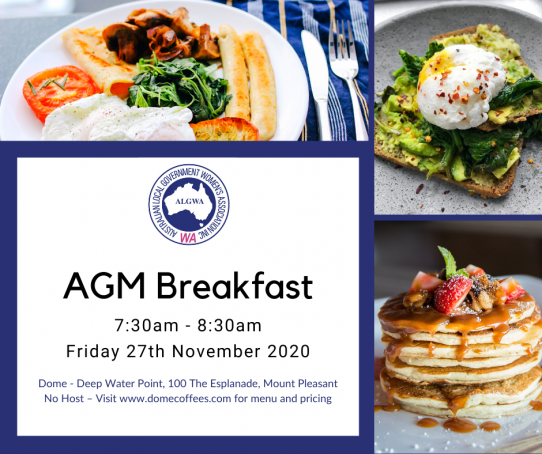 27th Nov 2020 07pm
27th Nov 2020 08pm
Dome Point Walter, 100 The Esplanade, Mount Pleasant
The WAWA AGM is here once again.
As per our Constitution, all positions will be declared vacant.
If you would like to nominate for a committee position, please complete the form below and return to algwawa@outlook.com by no later than Friday 20th November
Check out our committee position descriptions here:
Nominees will need to be present at the AGM to accept their nominations for the WAWA committee.
Note: This event is no host, please see www.domecoffees.com for menu and pricing.
Upcoming Events:
Please join us onboard the Encounter II as we cruise up and down the wonderful Swan River, enjoying ...