Member Discussion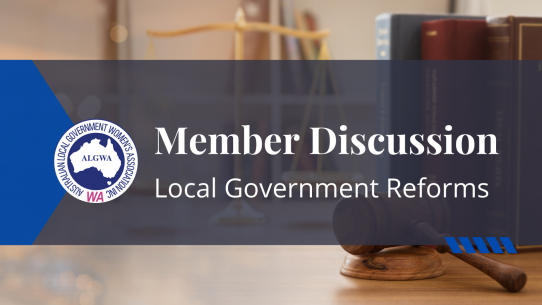 29th Jan 2022 12pm
29th Jan 2022 05pm
LGIS Boardroom - Level 3/170 Railway Pde West Leederville
Calling all WAWA members!
Please join us for a in depth discussion as we deep dive into the proposed changes to the Local Government Act under the recently announced reforms.
This integral discussion will assist the WAWAs to form a position on the reforms from a female perspective and make a submission on behalf of our members.
This free session will be facilitated by the amazing Lynne Craigie OAM, and held in the LGIS board room.
We hope you can join us.
SATURDAY 29th JAN
12pm-5pm
LGIS Boardroom - Level 3/170 Railway Pde West Leederville
Register for free here:
Upcoming Events:
No events available at this time.