Election Workshops
Standing Up
Standing up is the new campaign being run by the WAWAs to encourage women from the community to consider standing for Council.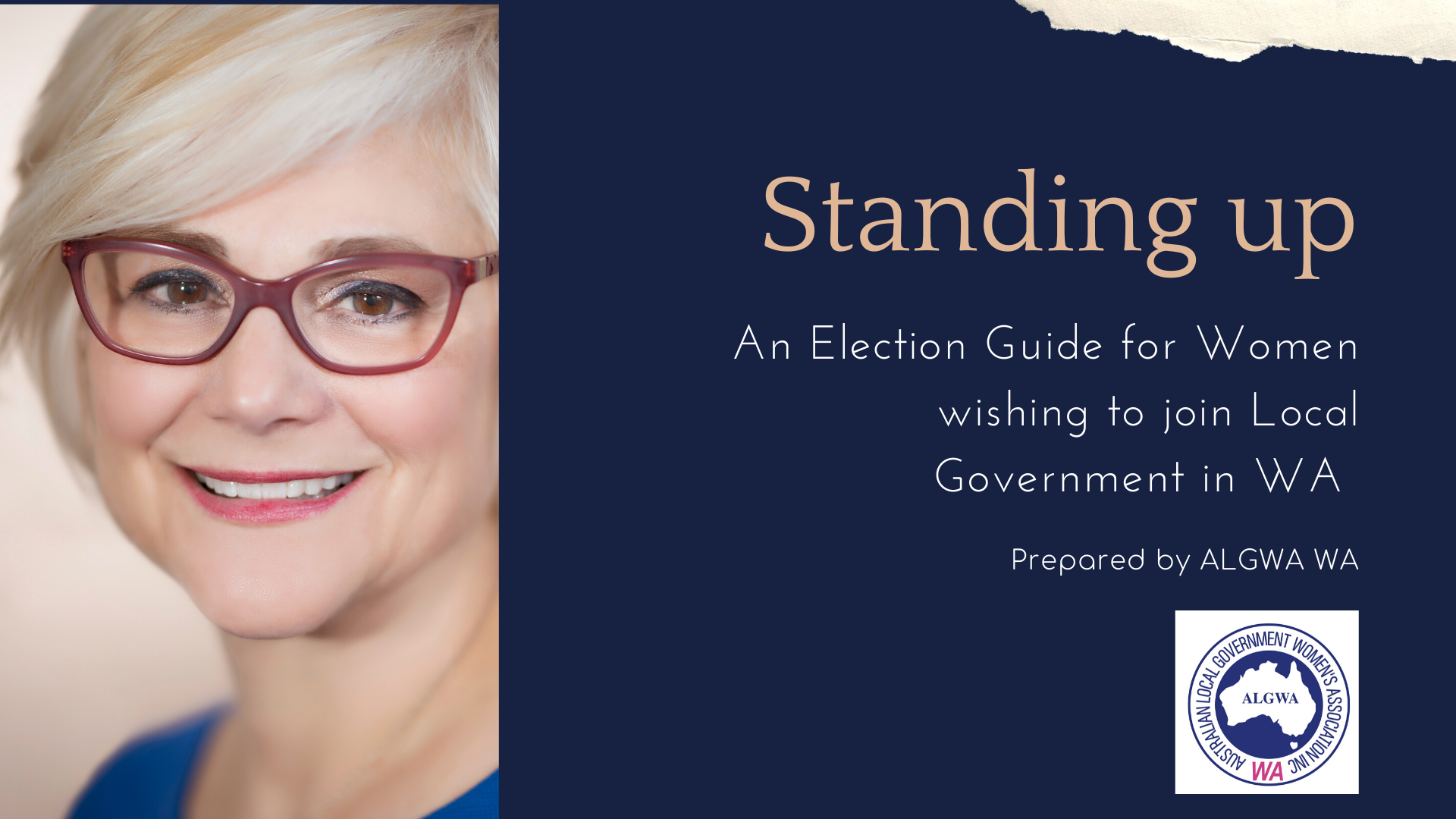 To make it easier for candidates to run an election campaign, we have created an Election Guide. The guide runs through a number of tips and tricks on how to run a successful election campaign.
The WA Local Government elections are held every 2 years in October, with the next one due in 2021. Please see the WA Electoral Commission website for dates, eligibility and information about how to nominate for election for your local council.
Workshops
In February and March 2003 Marion Blair and Anne Banks-McAllister conducted 14 workshops around Western Australia for women considering nominating for the 2003 elections. This major project was possible due to generous funding from the Department of Local Government and Regional Development, the Office of Women's Policy and the Federal Department of Local Government, Regional Development and Territories.
The project was a success, with a number of women being elected to Local Government at that time and numbers increasing ever since.
The WAWAs have continued to encourage potential female candidates by facilitating workshops leading up to local government elections. These workshops are provided directly by members of the Committee, or through the network of existing female councillors throughout the State.
Please contact us if you would like to organise a workshop in your local area.
Upcoming Events:
No events available at this time.