What women councillors face: Threats, online abuse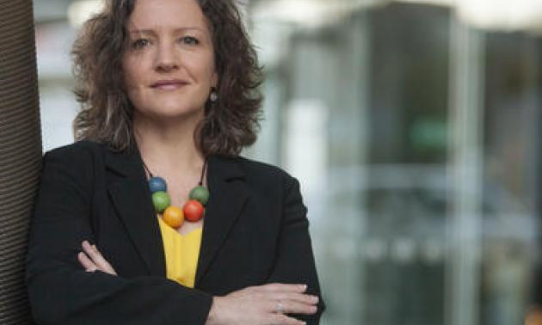 The number of women running for the city council is declining.Seven out of 46 candidates standing in the October local body elections are women – 15 per cent of the total number of candidates.
This is a decrease from the 2016 elections when 12 out of 39 council candidates were women (30 per cent), and in 2013 with 22 out of 54 candidates (40 per cent).
Sara Templeton, who was elected in 2016, believes the amount of online abuse female city councillors receive is a reason for the low numbers. Female councillors are subjected to more personal attacks and scrutiny than their male counterparts, she says.
"During the last election campaign, I had people comment that I had worn the same shirt to two different candidate meetings, would that happen to a male candidate?"
After Cr Templeton was elected, she also received threats about being run over and having faeces left on her lawn.
"There is a difference between general comments about council and the very personal trolling."
Four of the current 16 city councillors are women.
Cr Templeton thought it was important people voted for the strongest candidates regardless of their gender. But she said more women are needed on council.
Mayor Lianne Dalziel says vicious political campaigns thrive online.
"It's really important to have not only diversity of thought, but also diversity of experience and women experience the city differently to men."
Mayor Lianne Dalziel said the anonymous nature of the internet can encourage abuse and leave women vulnerable to being attacked.
"Vicious political campaigns take place in this anonymous environment, designed to create a negative image and spread lies," Ms Dalziel said.
"Women candidates are particularly vulnerable in this environment, particularly in relation to veiled threats to personal safety, and I believe this contributes to the question asked by a number of women: Why would you put yourself through that?"
City councillor and former mayor Vicki Buck said she tried to steer clear of abusive comments online.
She thought the prospect of online abuse would put a lot of people off running for the city council.
"The one thing that may be disconcerting, not just to women, but to a number of people is the degree of negative comments people feel that they are entitled to make when referring to city councillors," she said.
City councillor Pauline Cotter thought there were other reasons which may contribute to fewer women running for the city council.
"I think it's a known fact that women are not so good at pushing themselves forward pro-actively as men are, so that may be another reason," she said.
City councillor Anne Galloway said she has not encountered any abuse in her time on council but is aware it is out there.
She said financial barriers could also put women off running.
"It costs a decent amount of money to run for local government," she said.
Upcoming Events:
No events available at this time.